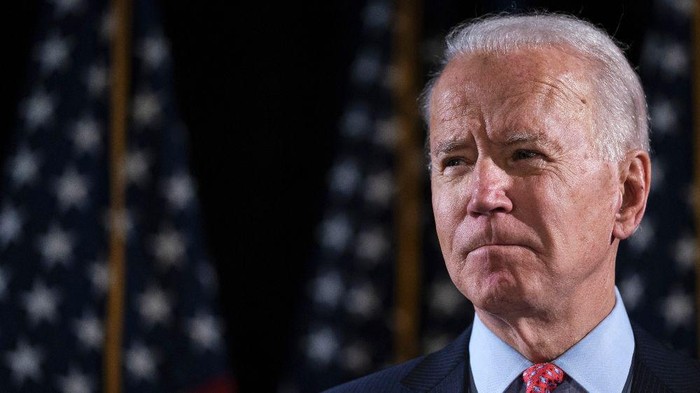 Washington DC – The Democratic presidential candidate (candidate) of the United States (US), Joe Biden, called for police who shot a black man named Jacob Blake in Wisconsin, to be dealt with tough. Biden called the shooting "stabbed into the souls of our nation".
As reported by the Associated Press and CNN, Tuesday (25/8/2020), Biden, who is also a former US Vice President in the era of President Barack Obama's administration, called for a thorough and transparent investigation into the shooting that sparked the public demonstration.
"This morning, this nation awakens again with grief and anger that another black American has fallen victim to excessive violence," Biden said in a statement.
The shooting of Blake took place about two months before the US presidential election (pilpres) in November and after US citizens were outraged by the deaths of blacks such as George Floyd in Minneapolis, Rayshard Brooks in Atlanta and Breonna Taylor in Louisville, Kentucky.
"This requires an investigation that is prompt, thorough and transparent and the police must be held accountable," he stressed.
"This shooting stabbed into the soul of our nation," said Biden.
Blake, 29, is currently being treated in hospital in a serious condition after being shot in the back by police in Kenosha, Wisconsin on Sunday (23/8) afternoon local time. The police have not explained further about the reason why the police opened fire on Blake.
The shooting is being investigated further by the Wisconsin State Department of Justice. The policemen involved in the shooting, whose identities have not been disclosed to the public, are being placed on administrative leave.
Video footage circulating on social media shows that seven shots were heard, but it is not known exactly how many shots hit him or how many police opened fire on Blake. It is not yet known whether the shooting was based on racial motives.
Blake's girlfriend, Laquisha Booker, said the couple's three children were sitting in the back seat of the car when their father was shot by police. Biden also wished a speedy recovery for Blake and his children.
"Equal justice is not yet evident for black Americans and many others. We are at a point of change. We have to get rid of systemic racism. This is an urgent task before us," said Biden.